Funding for Employers
Please note that all available funding for 2020 has been allocated. PLT Canada will reach out to registered employers if additional funding becomes available.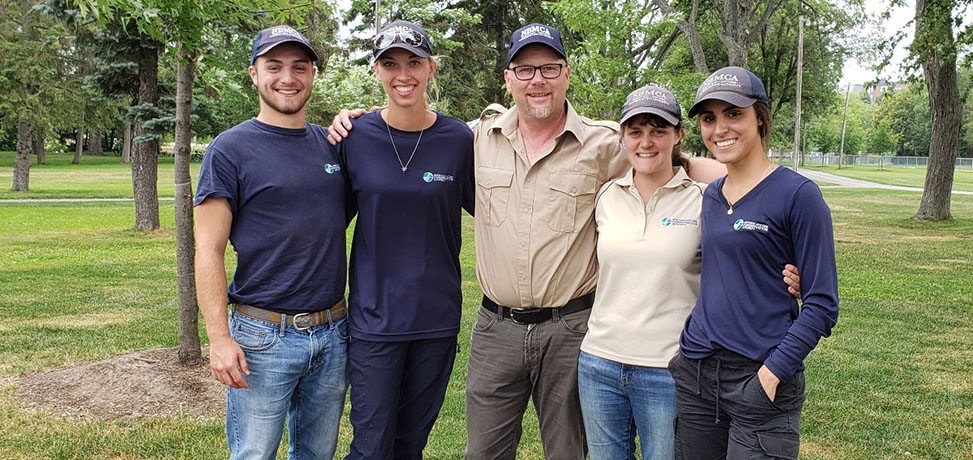 We offer a 50% wage match to employers hiring youth aged 15-30 into forest, conservation and parks jobs (up to a maximum of $5,712 per youth).
Since 2018, we have funded over 200 different employers and helped to place over 2,000 youth into valuable work experiences across Canada. These jobs inspire leadership in forest stewardship, foster a passion for science-based research and education, and help youth gain skills and experience so they can transition successfully into the labour market.
Eligibility
Green Jobs are considered positions that contribute positively to increasing sustainability in the forest, conservation and parks sectors. Positions may have a strong outdoor component and have a focus on resource management, conservation, and/or environmental education.
The job must be a new job, indicating that the funding is increasing the capacity of your organization to hire more youth.
The duration of the work experience must be from a minimum of 4 weeks to a maximum of 16 weeks (some exceptions apply).
Work experience must take place in Canada.
Registration
To search job candidates and become eligible for our 50% wage matching, you must first register as a Green Jobs employer. Once you have registered and have added the positions you are hoping to fill to our system, we will review the proposed positions and indicate if you are approved for funding. This may take up to 72 hours for review.
For more information, view our guidance package.
What employers are saying
I hope that the program is around next summer! I will take full advantage if it is.

Ted Cheskey, Nature Canada

Thank you so much for approving our grant requests. The funds will make a huge difference in helping our organization continue to deliver exceptional environmental education to youth.

Lindsay Bell-Etkin, Evans Lake Forest Education Society

Easy to administer, and terrific for giving students access to paid internships in their field. I also encouraged a number of our collaborators to apply for funding […] so our students really benefited from this.

Sally Krigstin, University of Toronto

We are so happy to have our "green job" employees on board! This funding has been instrumental in allowing us to continue work on our properties this year.

Jennifer Bonsall, Mattagami Region Conservation Authority

Thanks so much for the support! It is safe to say we would not be able to deliver OYEP without the support from PLT/SFI – thank you!

Sarah Ambroziak, Outland Youth Employment Program