Chief Forester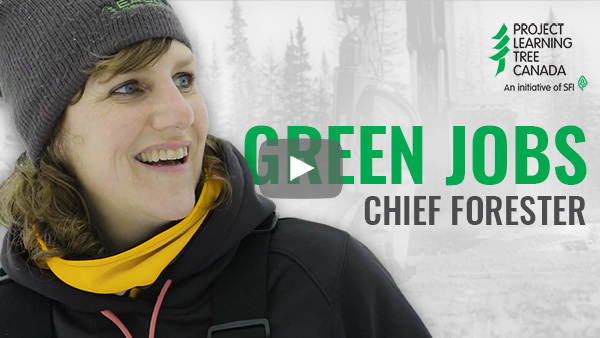 Jennifer Tallman is the Chief Forester for EACOM Timber and the first female chief forester in Ontario. Her job is the ultimate balancing act—she's responsible for creating, implementing and overseeing a 10 year forest management plan!
In this episode, Lacey learns what goes into a plan like that, goes ice fishing with Jenny, and she even tries operating a tree harvester!
Silviculture Forester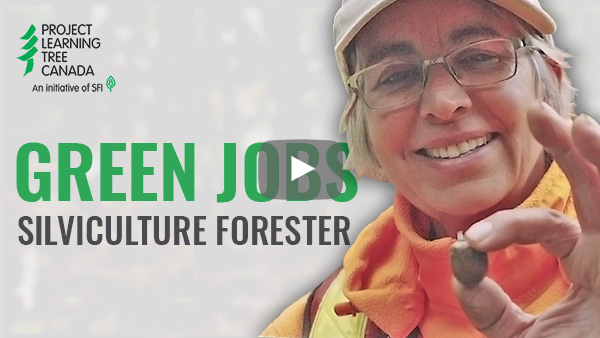 Andrée Morneau is a Silviculture Forester with Nipissing Forest Resource Management. Silviculture Foresters are responsible for forest regeneration – making sure the trees grow back healthy and strong!
In this video, Lacey learns from Andrée how to find the best pine cones to grow new trees, how to extract their seeds, and she drives a massive skidder through the forest!
Operations and Roads Supervisor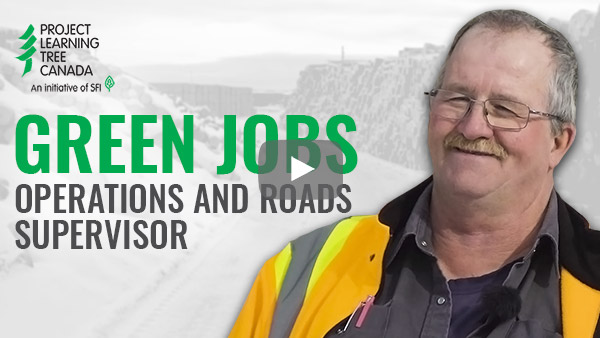 Michel Pronovost is an Operations and Roads Supervisor with Génier Bros. in Cochrane, Ontario. He oversees the cutting, logging, and trucking activities for the company. Michel decides where and how logging roads are built to protect forest values, like animal habitats and bird nests, as well as creeks, rivers, and streams. His job also involves zipping around on snowmobiles and tromping through the woods on snowshoes!
In this episode, Lacey learns how forest roads are constructed, challenges Michel to a ribbon tying contest, and even tries hauling logs to the mill in a huge semi-truck!
Lead Scientist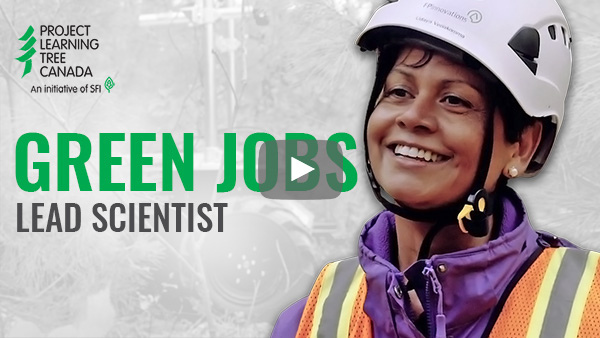 Coming soon!