Mitigating climate change and boosting a mentee's confidence in PLT Canada's Green Mentor program
August 22, 2022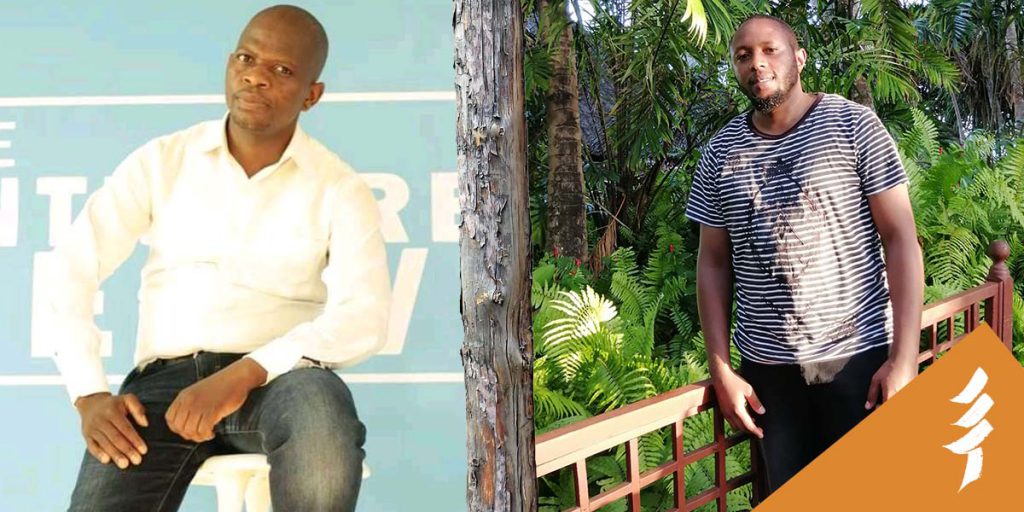 By Jonathan Gichuru
Increasing forest cover across the world is among the most cost-effective and efficient ways to mitigate the effects of climate change, which is a threat to a sustainable future.
As a young professional, I'm motivated to be involved in bringing new perspectives and thoughts to the table that inspire natural resource conservation and contribute to mitigating climate change and achieving other sustainable development goals (SDGs).
But deciding which niche to specialize in can be nerve wracking—especially with limited skills and experience. I needed a mentor for guidance and direction, for advice on skills to invest in, and for a confidence boost.
Applying for the Project Learning Tree Canada (PLT Canada) Green Mentor Program seemed like a perfect fit, and I was excited to be accepted into the PLT Canada/World Forestry Congress (WFC) Global Green Mentor Cohort.
PLT Canada, an initiative of the Sustainable Forestry Initiative (SFI), launched its Green Mentor program to help young adults (ages 18-30) expand their forest and conservation knowledge, goals, and network. The program connects them with Green Jobs professionals using an industry-leading algorithm that creates successful mentorship matches based on personalities, goals, interests, and more.
I'm currently an Environmental Specialist at the Alliance of Biodiversity and International Center for Tropical Agriculture in Nairobi, Kenya. I'm fortunate to be mentored by Letsatsi Lekhooa, a climate change consultant based in Maseru, Lesotho. Letsatsi is an enthusiastic and ambitious social geographer with an interest in how people of various cultures live, how institutions in different settings function, and how both adapt to changes in their environment. His career focuses on the interplay of climate change, climate data, climate policy, SDGs, and much more.
During the six-month mentorship program, I met with Letsatsi two or three hours a month. I also attended multiple virtual events organized by PLT Canada, such as skill development workshops and the #MyGreenJob Career Fair. Letsatsi and PLT Canada's Green Mentor program have helped my personal development when it comes to confidence and self-knowledge, and I have learned a lot about potential career pathways in the green sector across the globe. The program plays a key role in supporting young professionals like me and guiding them along their career path in the forest sector. It's also designed to help build a diverse and resilient workforce, as mentorship can help youth gain confidence, overcome barriers, and find employment success.
The best part about being a mentee is that I get to initiate all the engagement with my mentor and work towards achieving the targets I have set. I opted for the self-directed pathway, which allows me to decide on the various aspects that my mentor and I will discuss. Through the several discussions I've had with Letsatsi, he said it was also a great learning experience for him, too.
My mentorship is definitely helping me be part of a world that fosters sustainability across the globe. I believe it is my responsibility to be part of a movement of young people in the world who are focused on providing solutions that help us avoid reaching irreversible tipping points on climate and other environmental challenges. I'm confident that more young people like me are making the world a better place.
PLT Canada's Green Mentor program connects young people ages 18-30 with Green Jobs professionals. The mentorship program involves meeting (in person or virtually) two or three hours a month. Mentees can expand their Green Jobs knowledge, goals, and network. Mentors can inspire the next generation of leaders, recruit employees, and gain new perspectives.