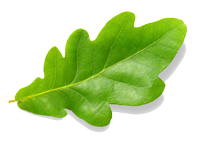 You may not consider yourself an educator, yet sharing your expertise can provide youth with opportunities to learn about the important role that trees and forests play in our lives. When leading these activities with youth, keep in mind a few tips:
Know your audience. The way you present these activities will change depending on the knowledge, skills, and prior experiences of your learners and even yourself! Play to everyone's strengths as much as possible.
Adapt activities to your specific situation and comfort level. Don't feel like you have to follow activity instructions to the letter.
Tell a captivating story. You might start each activity sharing a personal anecdote from your own experience.
Be brief. Limit your instructions to two or three steps.
Set boundaries. For outdoor activities, create and communicate clear physical boundaries that provide a safe environment.
If you have questions, ask! It's okay to let youth know you don't have all the answers, and it's okay to ask for help—or search the internet for answers.
Model thinking skills. When the group discovers something unfamiliar, you might say, "I don't know–let's explore that together" or "What do you think is the best solution?"
Silence is okay. Give youth adequate time to process information and respond.
Focus on the experience. Try not to get bogged down in the details by encouraging youth to make their own observations, ask questions, and draw conclusions.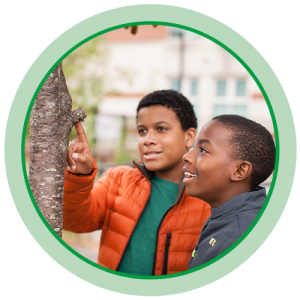 The term nonformal education refers to the wide array of educational activities that occur outside the school-based education system. Nonformal educators, like yourself, can provide opportunities and spaces outside classrooms that enable learners to flourish.
When working with a school group or youth group, consult with the teacher or leader to:
Share objectives and coordinate instruction.
Select activities to compliment topics or concepts taught in the classroom.
Ask about any:

Behavior concerns
Language considerations
Physical or learning disabilities
Prior knowledge and exposure to related topics

Make suggestions for attire that is appropriate for both the weather and the activity.
Request that discipline be the responsibility of the teacher or youth group leader.
Consider bringing a copy of the For Educators: Using Trees to Teach handout to leave with educators. The resource includes a list of suggested follow-up actions for learners, lists connections to academic standards, and refers educators to more PLT Canada environmental education resources.
Not sure how to establish a connection with schools or youth group programs? You might try introducing yourself and describing what you could offer.
Each Learn about Forests activity contains the following components:

Plan
A brief description of the activity to help you decide whether it is suitable for your purposes, including:
Key concept, from PLT Canada's Forest Literacy Framework
Objectives
Session time
Setting (indoor or outdoor)
Background
A summary of relevant information that will help you lead the activity. This includes a Did you Know? Benefits of Forests callout box, which points out the connection to sustainable forests.
Prepare
Things you will need in preparation for leading the activity, including:
Lead
Step-by-step procedures for leading the activity. Feel free to adapt the procedures to your setting and the group. Suggested steps include:
Introduce – a brief experience to set the stage and engage learners in the topic
Experience – the main activity, with numbered steps
Connect – an idea for extending the learning as time allows
Take Action – an idea for action you can suggest to learners to promote forest stewardship
Close
Wrap up the activity with closing questions and reflections.
Sign up below to gain access to these Learn about Forests activities (and more):
Every tree for itself
Living with fire
Make your own paper
Nature's skyscrapers
Plant a tree
Seeking sustainability

Tree cookies
Trees in trouble
Water wonders
Web of life
What's in a label?
Who works in the forest?