Working to Make Ottawa a Greener City
January 06, 2021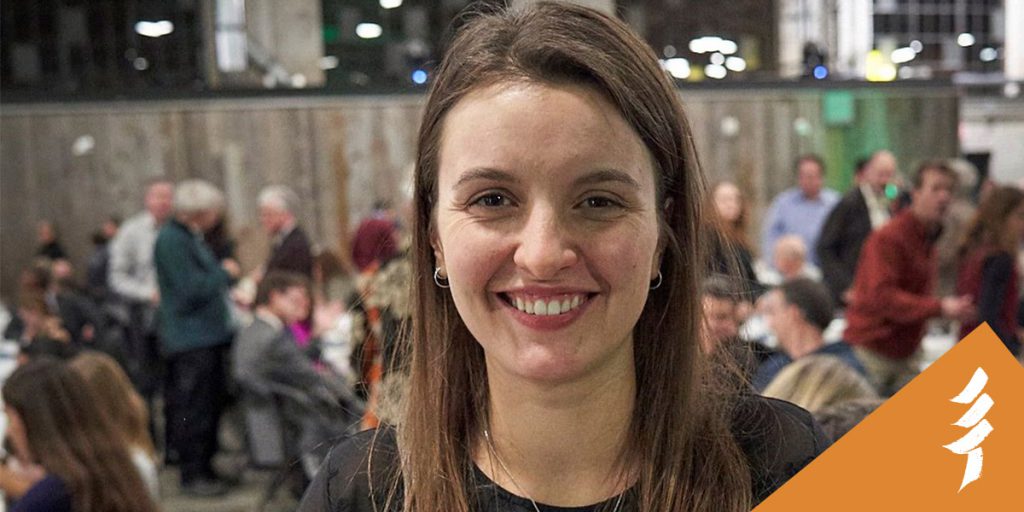 By Emilie Grenier
I'm passionate about everything relating to the outdoors and sustainability. Since my early childhood, growing up outside Montreal, I have spent most of my free time climbing, running, skiing, paddling, and camping. My travels and volunteer work have taken me to the Caribbean, South America, Africa, and Asia.
Spending time in different natural environments and in the communities that depend on them got me thinking about how I could have a positive impact. Today, I'm mitigating the impacts of climate change and human activity in Ottawa.
My experience working outside Canada, combined with my Master's degree in Philanthropy and Nonprofit Leadership from Carleton University opened the door to my Green Job with Ecology Ottawa. My Green Job mainly involves being a climate change campaign organizer overseeing two Ecology Ottawa programs: Active City and Renewable City.
Ecology Ottawa is a not-for-profit, grassroots, volunteer-driven organization. We provide residents with the information and tools they need to understand local environmental issues and promote environmental leadership. Ultimately, we want to make Ottawa the green capital of Canada.
The Active City program is about forging a new path forward
We are working with what Ottawa already has – a city-wide network of bike paths, a robust transit system, and communities demanding access to amenities and greenspace – and pushing for lasting improvements to our city. It's about revitalizing our communities by making them safer and more practical for people of all ages to live and play in. And it's about simultaneously acting on the issues of climate change, pollution, and green space protection through positive and concrete changes.
The Renewable City program is pushing for smart decisions on clean energy and climate change
Promoting clean energy and other energy-efficient resources as alternatives for people in Ottawa not only helps the environment, it can deliver serious financial benefits for individuals and governments. We know that success largely depends on tackling two major sources of emissions: buildings and transportation.
The "buildings" part refers to how we heat, cool, and power our homes, offices, and other structures in our city. The "transportation" part refers to how we move around, into, and out of our city. Together, these sources account for 89% of Ottawa's emissions.
We are encouraging people to embrace the concept of "15-minute neighbourhoods." This kind of urban planning is the opposite of urban sprawl with the negative climate change implications of car-friendly design and longer commutes. A 15-minute neighbourhood offers enhanced density, increased neighbourhood vibrancy, and reduced dependency on cars.
Community organizing during COVID-19
We aren't letting COVID-19 get in the way of creating a more sustainable, climate-friendly city. At the beginning of September, our Tree Fundraiser 2020 saw more than 3,000 trees ordered to help grow Ottawa's tree canopy and keep our communities cool in the future. A combination of online ordering and in-person, physically distant, tree sapling pickup was popular with residents.
We are also running online ad campaigns and trivia nights on Zoom to keep people engaged in safe ways. Our BioBlitz encouraged residents to use the iNaturalist app to document the biodiversity they saw during a three-day virtual event in late September 2020.
Staying focused on mitigating climate change during COVID-19 reminds all of us that supporting environmental sustainability needs to be front and centre in all our lives every day.
PLT Canada's Green Jobs program is supported in large part by our employer networks at the Canadian Parks Council and the Sustainable Forestry Initiative (SFI). Check out the PLT Canada Mentorship Program for Youth in Forestry and Conservation and PLT Canada's Green Jobs E-Summits. PLT Canada is an initiative of SFI.