Why my mentor is important to me
August 22, 2022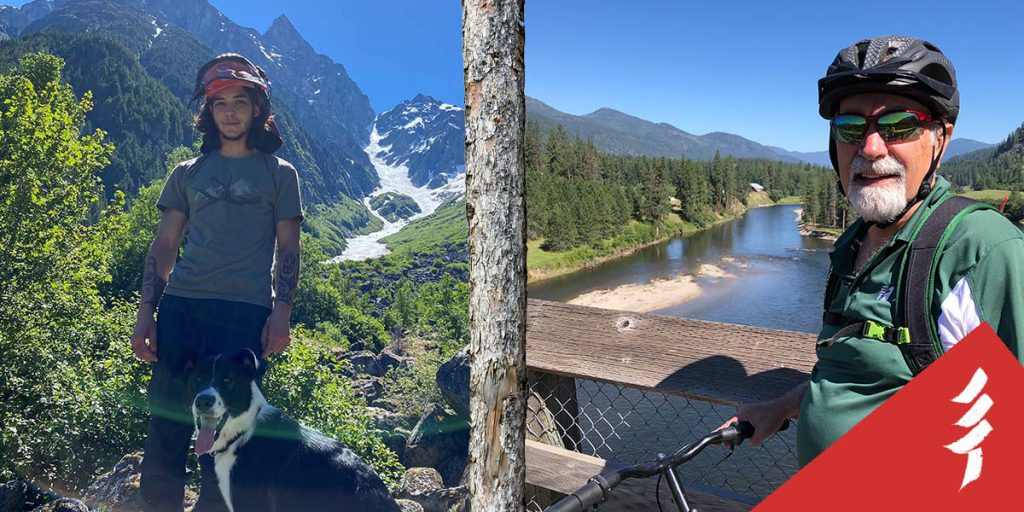 By Ezra Mecham
My name is Sinuklhm or Ezra Mecham, of the Nuxalk Nation. My lineage descends from the village of Nusq'lst, and I was born and raised in the Bella Coola valley, heart of the Nuxalk Nation. My home, Bella Coola, is located deep within the inlets of the remote Central Coast Regional District of British Columbia. Bella Coola is a relatively small town of about 2,000 people, the majority of whom are Indigenous.
There is one road in that takes roughly five hours to drive from the nearest city of Williams Lake, BC. Vancouver is an hour away by plane or a very long ferry ride with a first leg that drops you off on the northern end of Vancouver Island.
Unfortunately, as it is for many Indigenous communities, ours still battles the intergenerational trauma caused by smallpox, residential schools, the Indian Act, and the introduction of drugs and alcohol. And as is often the case with youth in remote Indigenous communities like mine, I grew up surrounded by these issues. I did not have a lot of healthy role models or mentors. I say this because it's the truth for most Indigenous youth in Canada, which brings me to the importance of having a mentor.
Project Learning Tree Canada's Green Mentor program more or less fell in my lap. One of the managers from the Nuxalk Nation picked me out and basically made the decision for me. He first cleared it with my employer, then with the mentor he had in mind, and I was the last to know. At first, I was a bit irritated—I prefer to make my own decisions and thought I was doing pretty good without a mentor. But part of me understood that it's never a bad idea to be open to learning more. I figured, "why not?"
So, I met my mentor, Reg Renner, a renewable energy consultant and an all-around nice guy. I found that he has knowledge, expertise, and a willingness to spend the time and effort to help me learn and develop my skills as a professional. Reg has helped me set goals, held me accountable while working on these goals, and gave advice that helped me to achieve them.
Reg has also encouraged me find a healthy work-life balance, which allows me to work more meaningfully and burn out less. He has helped me to recognize my strengths, my weaknesses, and my distractions—making me a more productive and better professional.
A portion of my mentorship with Reg was focused on learning more about biomass, because one of the main conversations we have in forestry is about how to best utilize all the material we harvest. Recently, our office and the Nuxalk Nation Band office talked about teaming up and educating somebody about the world of biomass. We want to find out how we can use biomass as a potential energy source while also using more from our forestry operations. With Reg's support, I hope to be able to contribute to more work projects like this.
But the most valuable thing I have learned from my mentorship experience is the importance of a good mentor. I now see that the youth in my community who feel lost like I did need more positive role models, mentors who will do what my mentor has done for me. For that I thank you Reg: you're a good man with a good heart, and you're a great mentor.
PLT Canada's Green Mentor program connects young people ages 18-30 with Green Jobs professionals. The mentorship program involves meeting (in person or virtually) two or three hours a month. Mentees can expand their Green Jobs knowledge, goals, and network. Mentors can inspire the next generation of leaders, recruit employees, and gain new perspectives.