Truth and Reconciliation Resources
September 30, 2021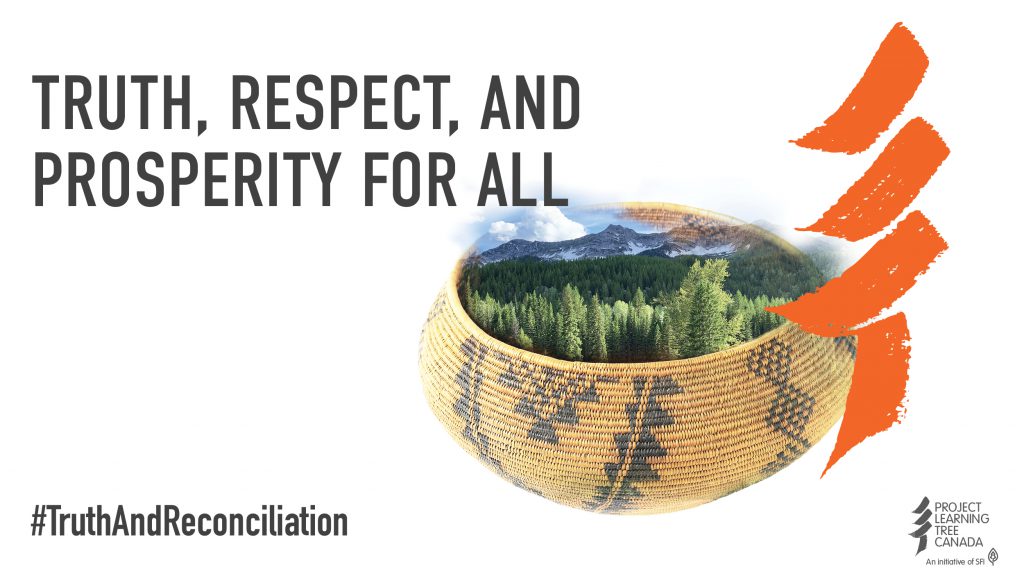 September 30 is the National Day for Truth and Reconciliation. It's a day to honour the survivors of residential schools, as well as the children who never went home. It is also Orange Shirt Day, an initiative started by residential school survivor Phyllis Webstad, Northern Secwepemc (Shuswap) from the Stswecem'c Xgat'tem First Nation, to raise awareness of residential schools and spread the message that every child matters.
For more than 160 years, Indigenous children were taken from their homes to residential schools. At these schools, children suffered physical, mental, emotional, sexual, and verbal abuse and the loss of their language and traditions. The legacy of these schools resulted in intergenerational trauma among Indigenous people and communities.
It's estimated that over 150,000 First Nation, Métis, and Inuit children were sent to residential schools before the last one, Gordon's Indian Residential School in Punnichy, SK, closed in 1996. The Truth and Reconciliation Commission estimated that approximately 6,000 children may have died, but it is unknown how many deaths were not documented.
Canada launched the Truth and Reconciliation Commission in 2008 to inform the public about residential schools and what happened to survivors, families, and communities. In 2015, they released their "What We Have Learned" report and 94 Calls to Action for the government and all Canadians. In "What We Have Learned," the Commission defined reconciliation as "establishing and maintaining a mutually respectful relationship between Aboriginal and non-Aboriginal peoples in this country. In order for that to happen, there has to be awareness of the past, acknowledgement of the harm that has been inflicted, atonement for the causes, and action to change behaviour." They asked for Canada to adopt the United Nations Declaration on the Rights of Indigenous Peoples as well.
Murray Sinclair, former Senator and Chair of Canada's Truth and Reconciliation Commission, talks about what he thinks reconciliation is in this video.
The National Centre for Truth and Reconciliation is hosting free, virtual events all week. You can also check out CBC's Beyond 94 project, which monitors the progress on the Truth and Reconciliation Commission's 94 Calls to Action.
For Truth and Reconciliation week, and every week, PLT Canada is committed to continuing our education and advancing reconciliation through our work. We've compiled a few resources that we have found particularly helpful in this journey in learning about truth and reconciliation. This is not a complete list of resources, and we encourage everyone to spend more time researching and furthering their learning.
Jump to
Resources
General Resources
Listen to Eddy Robinson as he explains why "How can I help?" is not the right question to ask. He says, first, you need to educate yourself.
Here are a few resources to start your education. Again, this list is not all encompassing, and we encourage you to continue your research.
Resources for educators
Reconciliation can be incorporated throughout your curriculum, and there are many lesson plans and resources available for educators. The National Centre for Truth and Reconciliation also has educator-focused events during Truth and Reconciliation week; see the schedule here. Check out some more resources below:
Resources for kids
There are many resources available to help parents, or those with children in their lives, talk to kids about residential schools and reconciliation. Here are just a few:
Resources on land, treaties, and environmental stewardship
PLT Canada's office and much of our team lives and works in the traditional, unceded territory of the Algonquin nation. We recognize the Algonquin's time-honoured relationships with and stewardship of its lands and waters, and are committed to upholding our shared responsibilities to continue that stewardship for present and future generations.
It is important to acknowledge and respect the land we are on, and reflect on it. Here are some resources about traditional territories, treaties, and Indigenous stewardship.
Support Indigenous media
A great way to learn more is to listen, watch, and read content created by First Nations, Inuit, and Métis people.
You can also consume news from Indigenous media! A non-exhaustive list of publications includes: