Tree Whisperers reveal the secrets of the forest on Earth Rangers' podcast
October 08, 2020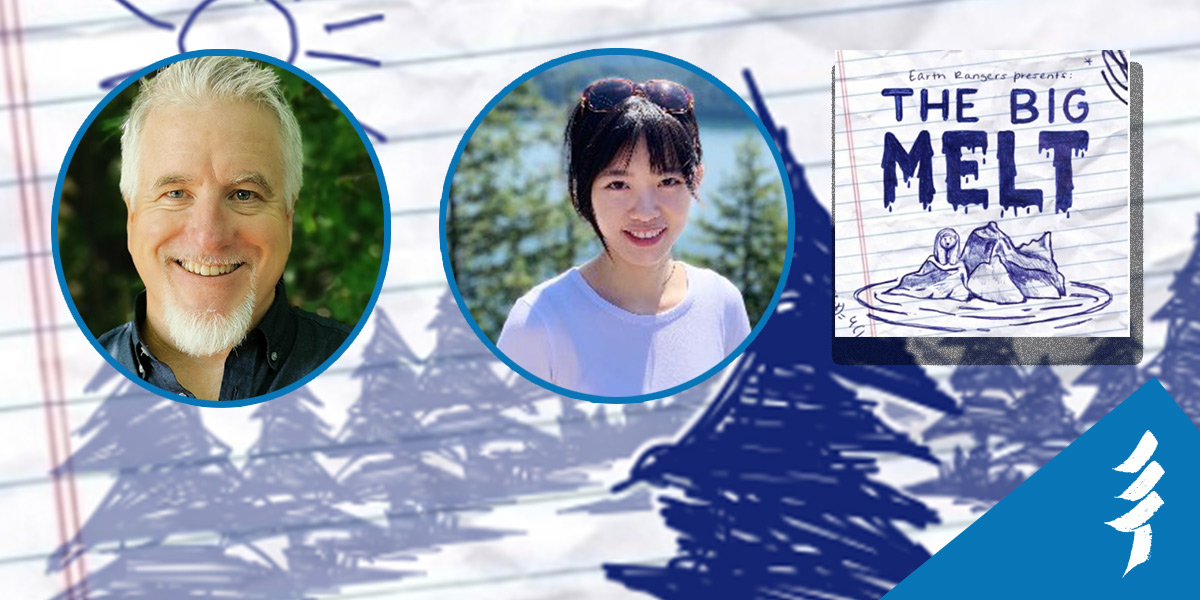 Did you know that a tree 48 metres tall and 4.5 metres around can hold about an elephant and a half of carbon (8252 kilograms)?
Sarah Marks, the host of Earth Rangers' "The Big Melt" podcast explores the role forests play in the fight against climate change in Episode 12: Forest Management 101 – Secrets of the Tree Whisperers. She speaks to the Sustainable Forestry Initiative's (SFI) Senior Director of Conservation Strategy, Darren Sleep, about forest management and a past Project Learning Tree Canada (PLT Canada) Green Jobs youth, Cindy Cheng, about urban forests.
It's important to ensure forests stay healthy and diverse as they regrow to protect animals and wetlands in forests and prevent forest fires, pests, and foreign species from invading.
"Sustainable forest management is really all about extracting from the forest the things we want, so products and wood and things like that, without compromising the forests of the future," SFI's Darren tells Sarah. "So that in 20 years, 30 years, 40 years, we still have a forest that we can go and play in, that we can still get products from, that animals can still live in, and we don't compromise that for future generations."
Canada is a world leader in independent forest certification, and SFI is a North American organization that sets standards for forest management and provides grants for forest-centric research.
Companies that are SFI-certified must adhere to SFI standards, think long-term about their forest management, and consider all the values across the forest, like biodiversity and water quality. Companies are also required to invest in forest management research so they can do an even better job tomorrow than they're doing today.
Darren says forests' role in fighting climate change is probably the best thing they do.
"Trees, as they grow, they suck CO2 out of the atmosphere," he says. And when a tree is cut down, the wood continues to store the carbon—so your dining room table, your backyard fence and the studs in your walls, keep storing carbon, while the new trees planted suck more CO2 out of the atmosphere.
The podcast's other guest, Cindy Cheng, a PhD candidate in Forestry at the University of British Columbia (UBC) and a past PLT Canada Green Jobs youth, studies urban forest planning and management.
"I'm really interested in how we can integrate urban forests into urban planning and climate action planning at the city level," she says.
Cindy also manages the Citizen's Coolkit project, which provides a series of activities people can do at home or with friends to help "climate-proof" their neighbourhoods and see how urban forests can mitigate climate change, improve health and property value, and more.
Sarah Marks, the host of The Big Melt Podcast, acknowledges that even planting a tree in your yard can help, and says forests can be the easiest, cheapest way to take care of climate change.
"[The forest is] really an incredible place that is growing and alive," says Darren. "And in my perspective, there's no better place to be in the world."