Past Webinars & Events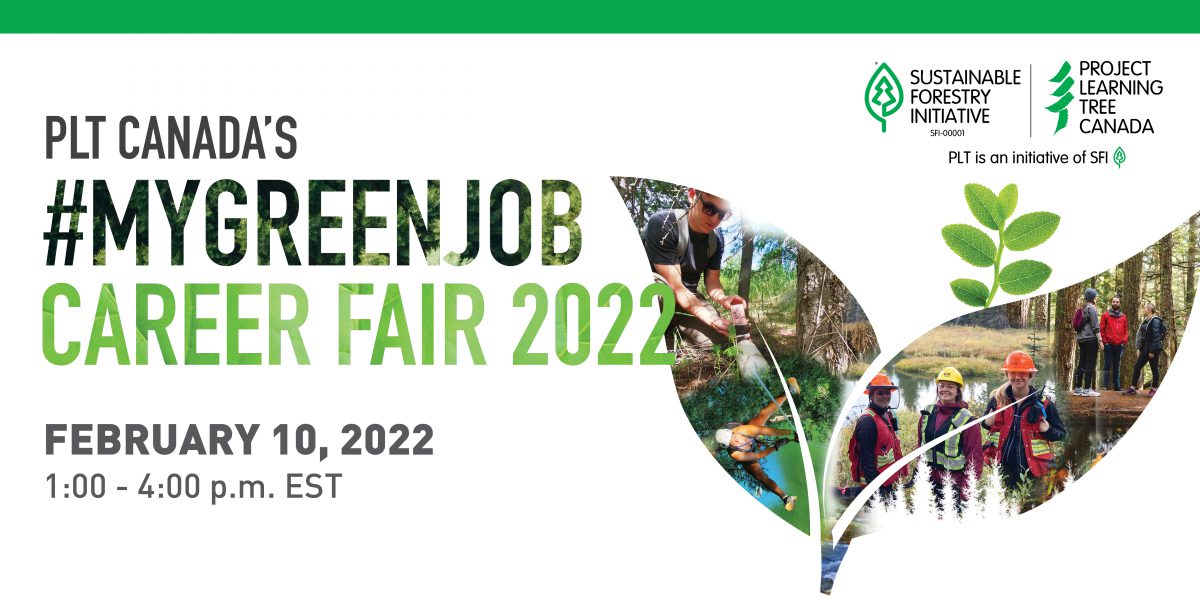 February 10, 2022, 1:00 pm – 4:00 pm ET
Network with forest and conservation professionals and learn about job opportunities at the #MyGreenJob Career Fair!
Join PLT Canada and Green Jobs employers on Thursday, February 10, 2022 for a virtual career fair hosted on Remo. The #MyGreenJob Career Fair will support young job seekers' green career pathways and grow opportunities for young, diverse Canadians entering the Green Job sector.
Young job seekers

At the #MyGreenJob Career Fair, young adults will be able to:

Network with employers and other job seekers in their field
Learn more about the opportunities in the forest and conservation sector
Potentially even interview for open positions at different organizations!

Green Jobs employers

At the #MyGreenJob Career Fair, employers will be able to:

Promote their organization and their available opportunities
Meet diverse youth looking to break into the sector
Interview attending job seekers
---
Skill-building events
Leading up to the virtual career fair in February, PLT Canada has been hosting skill-building events for young adults to set them up for success at the #MyGreenJob Career Fair.
---
Networking resources to prepare for the event:
---
Employers attending the #MyGreenJob Career Fair
Some employers may have open job postings. We encourage you to research the organizations before the career fair to prepare to meet employers.
Some open postings:
Upcoming Webinars & Events