Teacher training delivers land-based learning and preview of new activities
March 21, 2023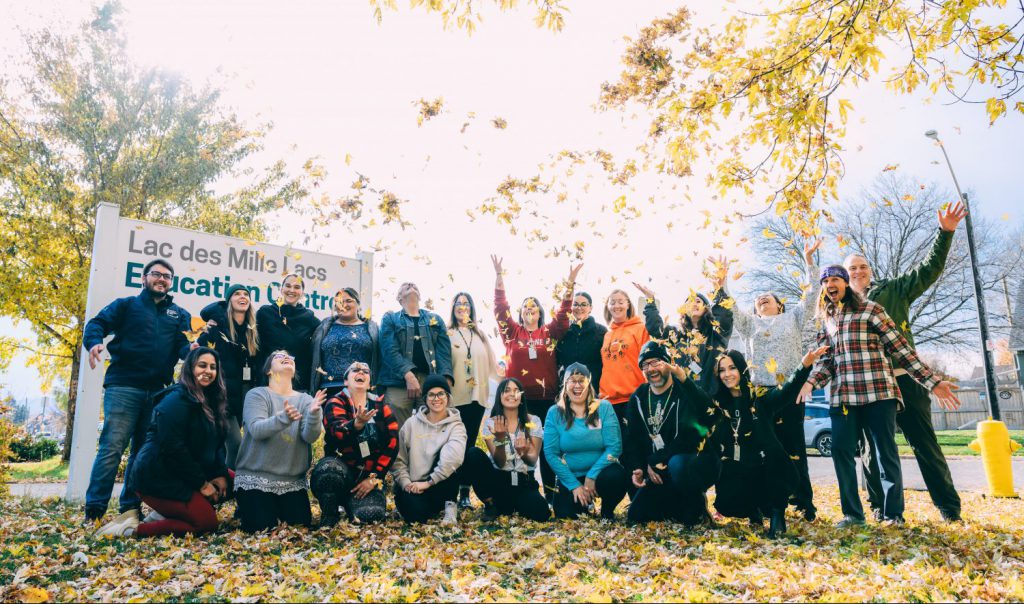 By James Thordarson, Coordinator, Forest Education
One of the best parts of my job is spending time with dedicated educators. So, I was excited to lead the first official Project Learning Tree (PLT) educator training in Canada on October 24, 2022.
We worked with I.R. Churchill Elementary School with Lac des Mille Lacs Education Centre to coordinate and host the training session for about 20 educators. The elementary school serves 160 students from K‑8 within the Thunder Bay area.
Nature-based learning and land-based learning
Through collaborative shared engagement and decision making, the Lac Des Mille Lacs Education Centre and PLT were able to enhance land-based learning strategies in nature-based contexts through professional development training. These kinds of collaborations can help educators centre nature-based and land-based learning in their practices.
Nature-based learning is about providing important opportunities for students to get outside and become engaged in real world issues that transcend classroom walls. Students can see how the things they learn relate to environmental issues facing people and the planet. They also acquire the skills they need to be creative problem solvers and powerful advocates for sustainability.
Working with the Lac des Mille Lacs Education Centre, we invited teachers and PLT facilitators to explore how land-based learning passes on knowledge from family, Elders, and knowledge keepers. Land-based learning is about understanding and experiencing connections with the land that are fundamental to Traditional Knowledge held by Indigenous Peoples. It goes deeper to learn about traditional and cultural teachings of a specific area and transfers that knowledge from one generation to the next. It supports living in harmony with the environment, respecting wildlife, and taking only what you need.
Field-tested activity collections
PLT's education materials are proven to meet their intended learner outcomes, which are clearly articulated in every activity. We rigorously evaluate and field test our materials with hundreds of classroom teachers before they are published. I used some of these resources as I co-facilitated the training with PLT consultants Chris Drummond and Will Bollwerk, a long-time PLT facilitator.
Part of the training included an introduction to A Guide to Green Jobs in Canada: Voices of Indigenous Professionals, which features the first-person stories of 12 Indigenous professionals working in the forest, conservation, and parks sectors. We also drew on PLT Canada's Forest Literacy Framework; PLT's Living with Fire; and PLT's Have Seeds, Will Travel activities. Finally, we also took a sneak peak at three activity collections contained in PLT's Explore Your Environment: K-8 Activity Guide: Sensational Trees (for grades K-2), Nature of Fire (for grades 6-8), and Discover Your Urban Forest (for grades 6-8). PLT's K‑8 Activity Guide will soon be released with revised content for Canadian audiences in 2023.
Living with Fire
In the Living with Fire exercise, we learned about the three elements that a fire needs to burn—oxygen, heat, and fuel—and found out how this "fire triangle" can be used to prevent and manage wildland fires. Educators discovered first-hand how different kinds of wood burned.
We also discussed how Indigenous forestry practices incorporated prescribed burning to keep forests healthy. This reinforced one of the training day's overall themes: Indigenous Peoples have practised sustainable forest management as part of regenerating and conserving the land since time immemorial.
Have Seeds, Will Travel
The Have Seeds, Will Travel activity asked educators to design their own seed that shared some of the qualities of real seeds when it comes to their ability to travel in the wind, in water, and with wildlife. It's amazing what the skilled educators devised with everyday art supplies like glue and coloured paper! Some of their seeds even looked edible, which everyone found funny.
Environmental education training across Canada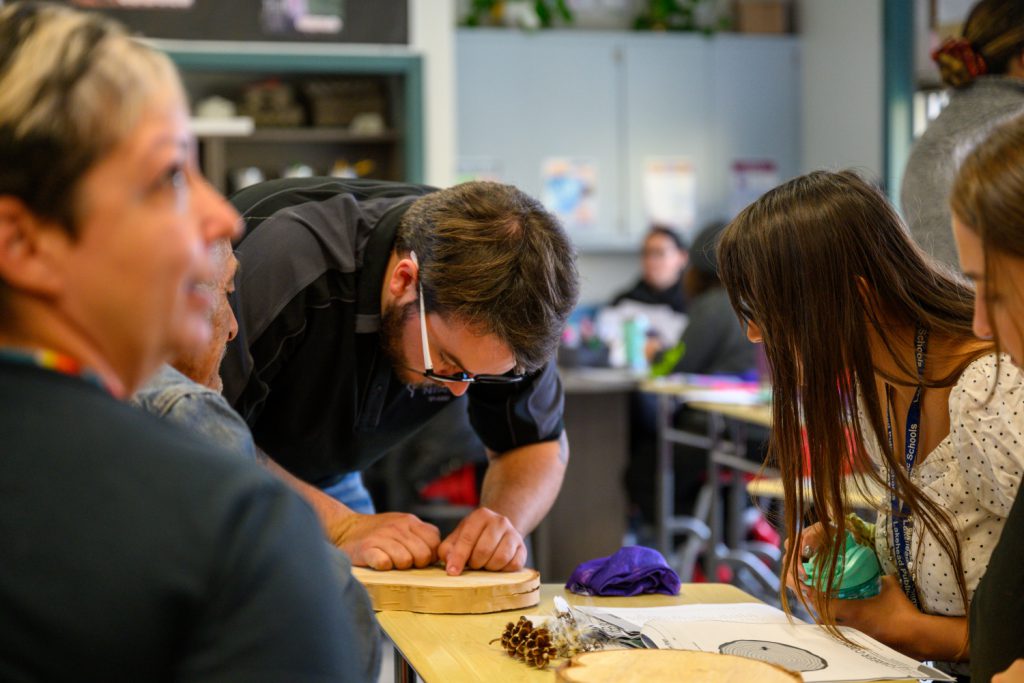 This training session was special for me, and it was just the beginning as we grow PLT's teacher training options in Canada.
Are you interested in learning more about PLT educator training? Please contact me directly.
We offer standard or customized half- and full-day educator training sessions. Together, we can foster inclusive environmental education and grow future forest and conservation leaders, using trees and forests as windows on the world.
This Project Learning Tree educator training workshop was supported in part by TD Friends of the Environment Foundation Funding.