Past Webinars & Events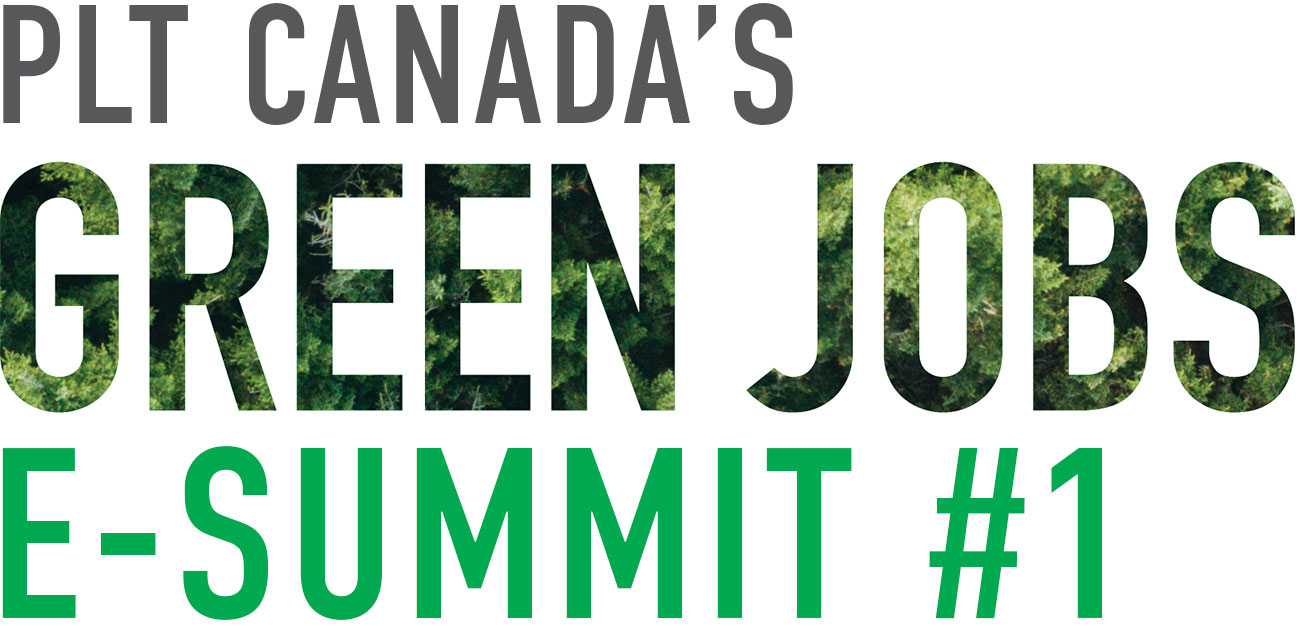 Learning about Green Jobs in the forest and conservation sector
Today's forest and conservation sector is an exciting field that involves science, community engagement, international and local commerce, Indigenous relations, solutions to climate change, and so much more. It is also a growing field and full of career opportunities for interested youth. The International Labour Organization even estimates that 60 million jobs could be created in this sector by 2030.
PLT Canada hosted its first Green Jobs E-Summit on March 23, 2020. The event brought together youth and sector professionals from across Canada to explore careers in the forest and conservation sector.
---
Session 1
Kickoff for Green Jobs in the Forest Sector
Jess Kaknevicius, VP, Community Engagement, PLT Canada
Zac Wagman, Green Jobs Manager, PLT Canada
Green Jobs Youth Stories
Moderated by Zac Wagman, Green Jobs Manager, PLT Canada
Aidan Burbank, Woodlands Student, Tolko Industries – The Forest is My Office
Daniel Wu, Park Ranger, BC Parks – Pack It In, Pack it Out
Kieran Johnson, Woodlands Summer Student, Port Hawkesbury Paper – Getting to the Core of Old Growth
Sky Jarvis, Research Forest Undergraduate Intern, UBC – Alex Fraser Research Forest – Exploring the Caribou Chilcotin Coast
Ryan Brady, Grand River Conservation Authority – Happy Campers
---
Session 2
Who is going to solve our future challenges?
Kathy Abusow, CEO and President, PLT Canada
Woah! That's a Green Job?!
Moderated by Kevin Edgson, CEO, EACOM Timber Corp.
Lacey Rose, County of Renfrew – Getting paid to be here: the life of a forester
Lennard Joe, Scw'exmx Tribal Council – Jobs for an Indigenous Forester
Gail Wallin, Invasive Species Council of BC – Your job could stop aliens
Gordon Stenhouse, fRI Research – Tracking grizzlies
Anne Koven, Mass Timber Institute – The future of building is wood
Dr. Wadood Hamad, FPInnovations – The next new thing in forest products
---
Upcoming Webinars & Events