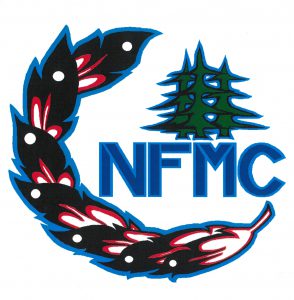 Nisokapawino Forestry Management Corporation


NFMC is a forest management company in northern Manitoba. Primarily providing services for Canadian Kraft Paper Industries Limited in the operation of Forest Management Licence 2, NFMC is 50% owned by Nekote LP (which represents 7 First Nations whose ancestral territory the FML is located in), and 50% by Canadian Kraft Paper. FML2 is the largest licence area in North America.
Company History
The concept of Nisokapawino Forestry Management Corporation (NFMC) was created in November of 2016 with the sale of the paper mill in The Pas to Canadian Kraft Paper Industries Ltd (CKP). Seven First Nations (Nekote LP) partnered with CKP and after some months of work, NFMC was officially recognized in July of 2018, and is responsible for the forest management (particularly the planning, permitting, and renewal obligations) for FML2. The Partners established clear targets for NFMC which includes involvement in forest management decision making, strengthened employment presence, education and training opportunities that target indigenous involvement, support for cultural and traditional activities, and educational awards and scholarships. The overarching theme of NFMC's purpose if to create a strengthened relationship between Nekote Communities and the forest industry through efforts that are broader than historical forest management business and decision making.
Company Facts
Created in July 2018.
50% owned by First Nations through Nekote LP.
50% owned by Canadian Kraft Paper Industries Ltd.