Clifford Paul – Mi'kmaq, Unama'ki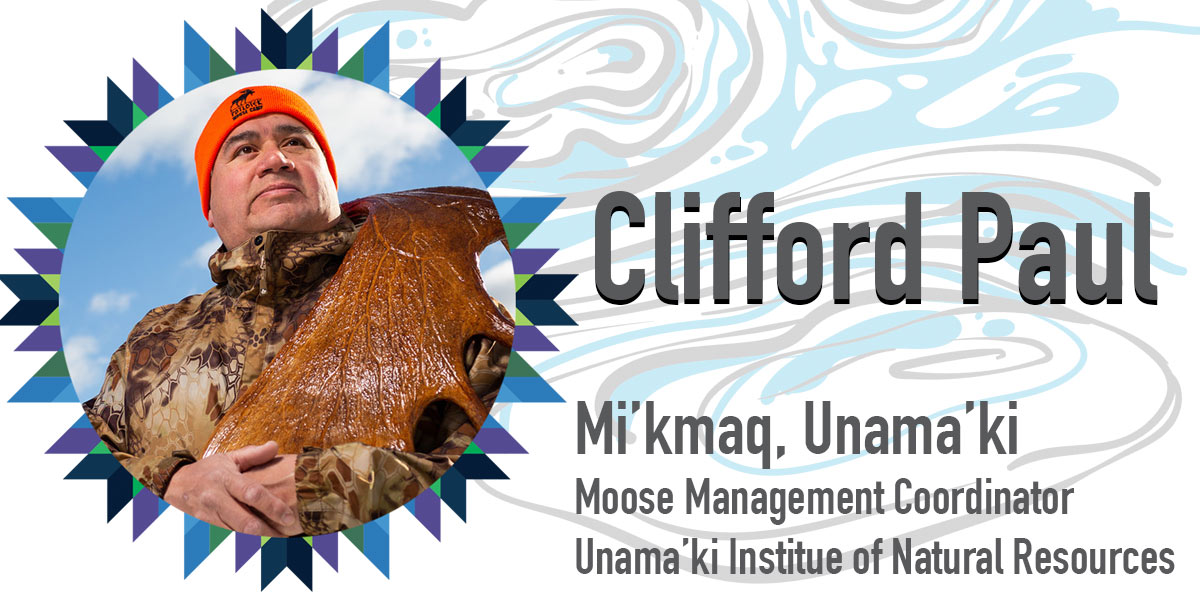 Clifford Paul is Mi'kmaq from Unama'ki. As the Moose Management Coordinator for the Unama'ki Institue of Natural Resources, he is engaging the Mi'kmaq, provincial, and federal governments to drafting a comprehensive moose management plan, a first of its kind in the region.
The Unama'ki Institute of Natural Resources is a PLT Canada Green Jobs employer.
Clifford's story is included in A Guide to Green Jobs in Canada: Voices of Indigenous Professionals.
CLIFFORD'S LOVE OF NATURE COMES FROM…
I didn't realize I was building Traditional Knowledge when I was growing up in Cape Breton. I was doing what I enjoyed. We did a lot of hunting and fishing. I spent a lot of time on the land. Living as a Mi'kmaq person, I learned using my eyes and hands. This gave me a strong start in learning science.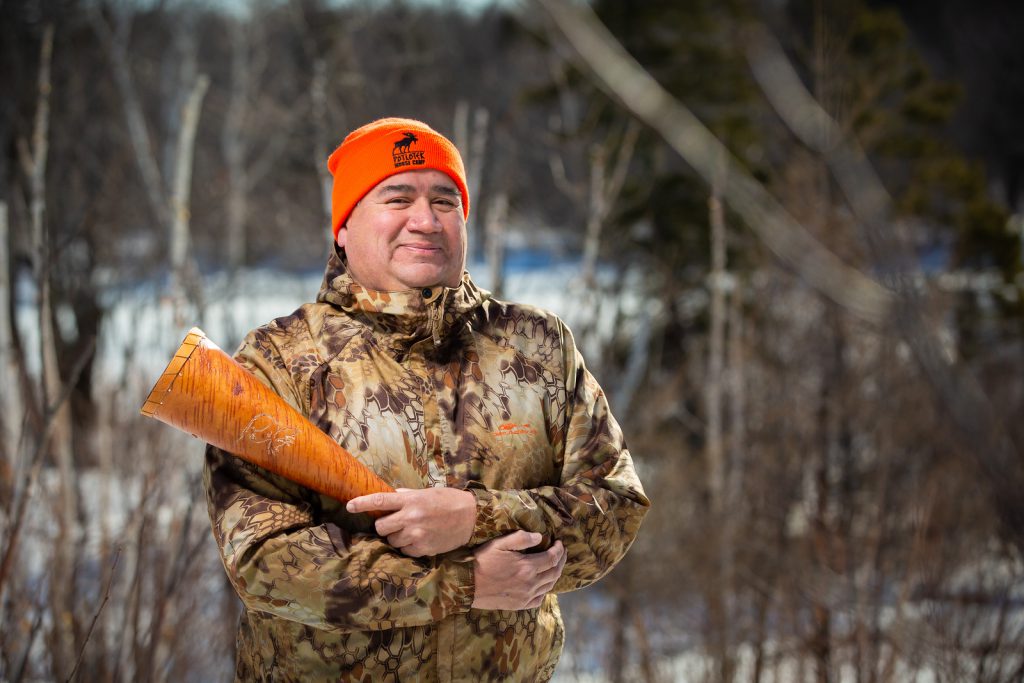 CLIFFORD CHOSE A CAREER IN SUSTAINABLE RESOURCE MANAGEMENT BECAUSE…
I was put on a Parks Canada committee about moose while I was a student and working for the Union of Nova Scotia Indians. The role applied the best of my Traditional Knowledge and science education. I knew this was my calling. Then I got hired with the Unama'ki Institute.
BEING INDIGENOUS IN A GREEN JOB TO CLIFFORD MEANS…
In these kinds of jobs, we're reclaiming our role as stewards of the natural world. Mi'kmaq have a long history of sustainable resource management. Today, we work with other jurisdictions that have similar goals. All of us have the capacity to build a strong management model for natural resources.

Before Europeans arrived, we managed our natural environment perfectly. We synched our cycles and practices to nature. Today, Unama'ki Institute staff are combining traditional knowledge with western science through the practice of Two-Eyed Seeing. We're thinking seven generations behind us and looking seven generations ahead.