Now's Your Chance to Attend SFI's E-Summit for Free!
October 01, 2020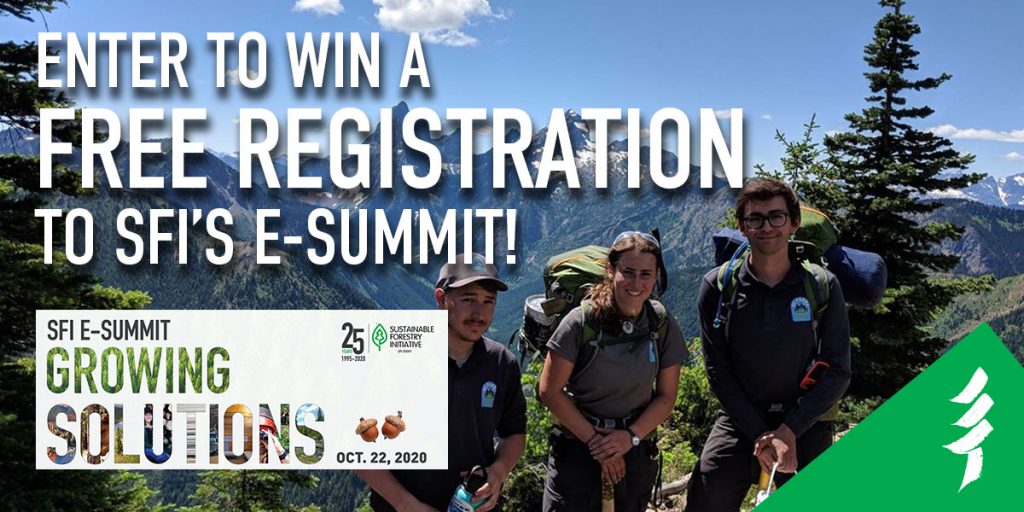 The Sustainable Forestry Initiative (SFI) is taking its annual conference online this fall, and you have the chance to win a free registration (a $150 CAD value)!
The Oct. 22 E-Summit, titled "Growing Solutions", will bring SFI's network together to engage around the work SFI is doing across its four pillars—standards, conservation, community and education—to achieve its mission of advancing sustainability through forest-focused collaborations.
PLT Canada is offering free registration so its youth network can attend . Enter now for the chance to share ideas about how sustainably managed forests—and products sourced from those forests—are great tools in moving towards shared sustainability goals.
Youth attendees will have the opportunity to
Hear from leaders in the forest and conservation sector
Learn how sustainably managed forests are part of the solution to global issues
Listen to leaders in environmental education discuss new resources and opportunities
Discover how we are making green jobs accessible to everyone
SFI has been a leader in sustainable forest management through standards, conservation, community and educationfor 25 years. Learn more about SFI's E-Summit and see the full agenda here.